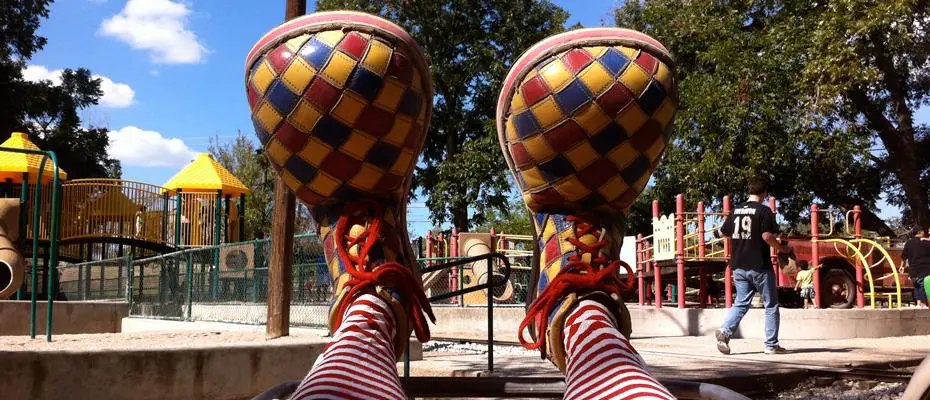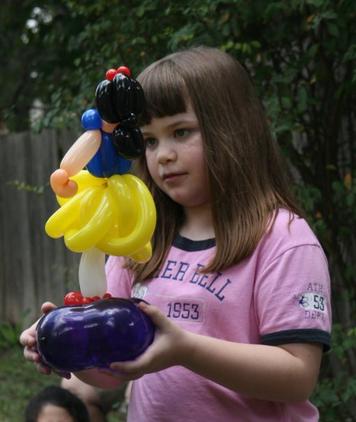 The basic rate for one hour of party entertainment is $125. Most often Zippy performs a silly 30 minute magic show with the birthday child as the star of the show and he shares balloon sculptures with the birthday child and guests. Zippy is as flexible as he is silly, so parents can work with Zippy to customize the performance for their child. This clown loves to create a special balloon that matches the party theme or any interest of the your special kiddo. Sorry, but no face painting. You should also know that Zippy performs with or without makeup, your choice. Oh oh . . . . .2 hours, $175. Zippy will WOW your event with spectacular balloons and his silly ways.
Oh oh...you invited too many children? Or you just want more silly magic and cool balloons? No problem! Zippy will extend his stay to 90 minutes for $150.  Ninety minutes allows for a relaxed pace with sillier magic and more complex, cool balloons.  And you get a break if you invite Zippy for 2 hours, $175.
Please don't forget your more seasoned friends--adult parties for seniors, graduates, baby showers, bachelors or bachelorettes, anniversaries, holiday gatherings or just because. Zippy wants your good time filled with belly laughing.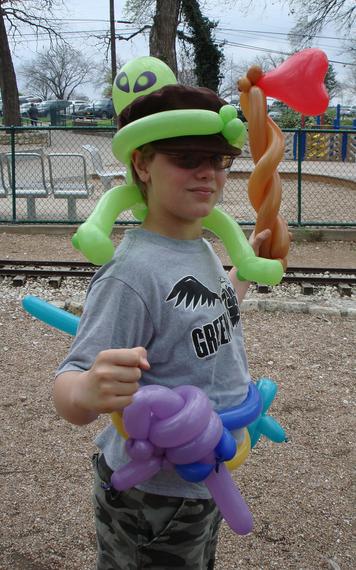 You can contact Zippy at 512-476-9329 or zippyissilly@yahoo.com about special rates for multi-hour balloon sculpting gigs at festivals, business events, corporate parties, or school fundraisers. Zippy will WOW your event with spectacular balloons and his silly ways.